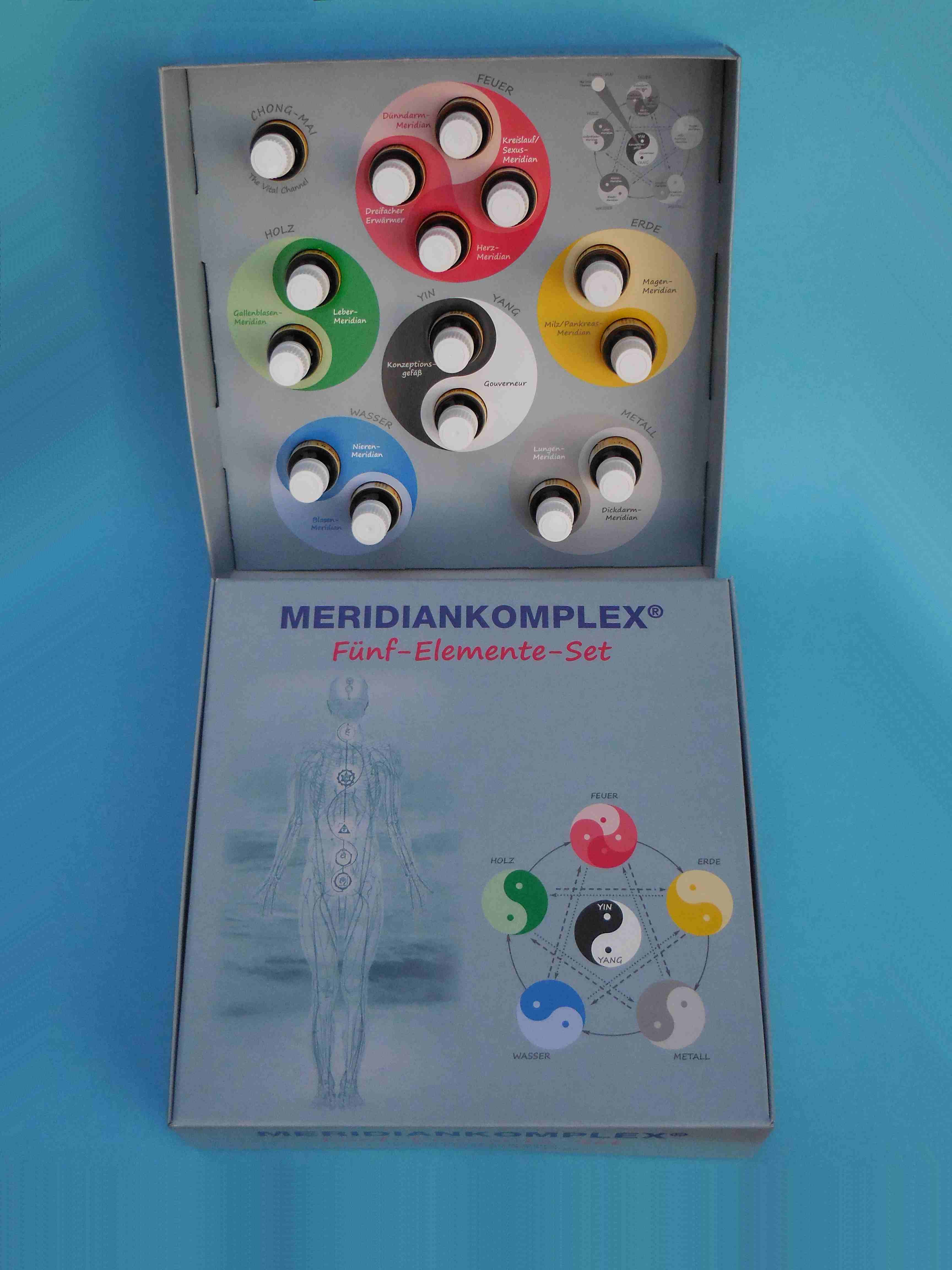 MERIDIANKOMPLEX - five-elements-set
Content: 1x 20 ml of each MERIDIANKOMPLEX No. 1 to 15
MERIDIANKOMPLEXES do not only ameliorate the state of sick people, they also helpful for health maintenance.
Normally there can be found upto three MERIDIANKOMPLEXES, that correspond to the individual situation of the patient.
For a general regeneration and stimulation of the acupuncture-meridians in a balanced cycle we recommend a curative treatment using all 15 MERIDIANKOMPLEXES according to the rules of TCM (traditional chinese medicine). According to these rules each of the five elements corresponds with two Meridians except for the fire-element, that corresponds to four meridians.
During the "five-elements-cure" the MERIDIANKOMPLEXES are taken according to the generating cycle of the five elements.
The new "MERIDIANKOMPLEX five-elements-set" contains 1x 20 ml of each MERIDIANKOMPLEX No. 1 to 15.
For practitioners we offer a professional article "Panta Rhei" (authors: Peter-Gorg Rademacher, Oliver Schöpf) and a dosage scheme (at the moment only available in German language).